The main reason we moved to Las Vegas was its proximity to epic outdoor adventures. Las Vegas is an amazing home base for exploring the national parks in the Southwest.
Sure, you can come here for the typical strip experience, but we highly recommend you venture out and see these breathtaking national parks near Las Vegas.
We organized them in the order of distance from Vegas.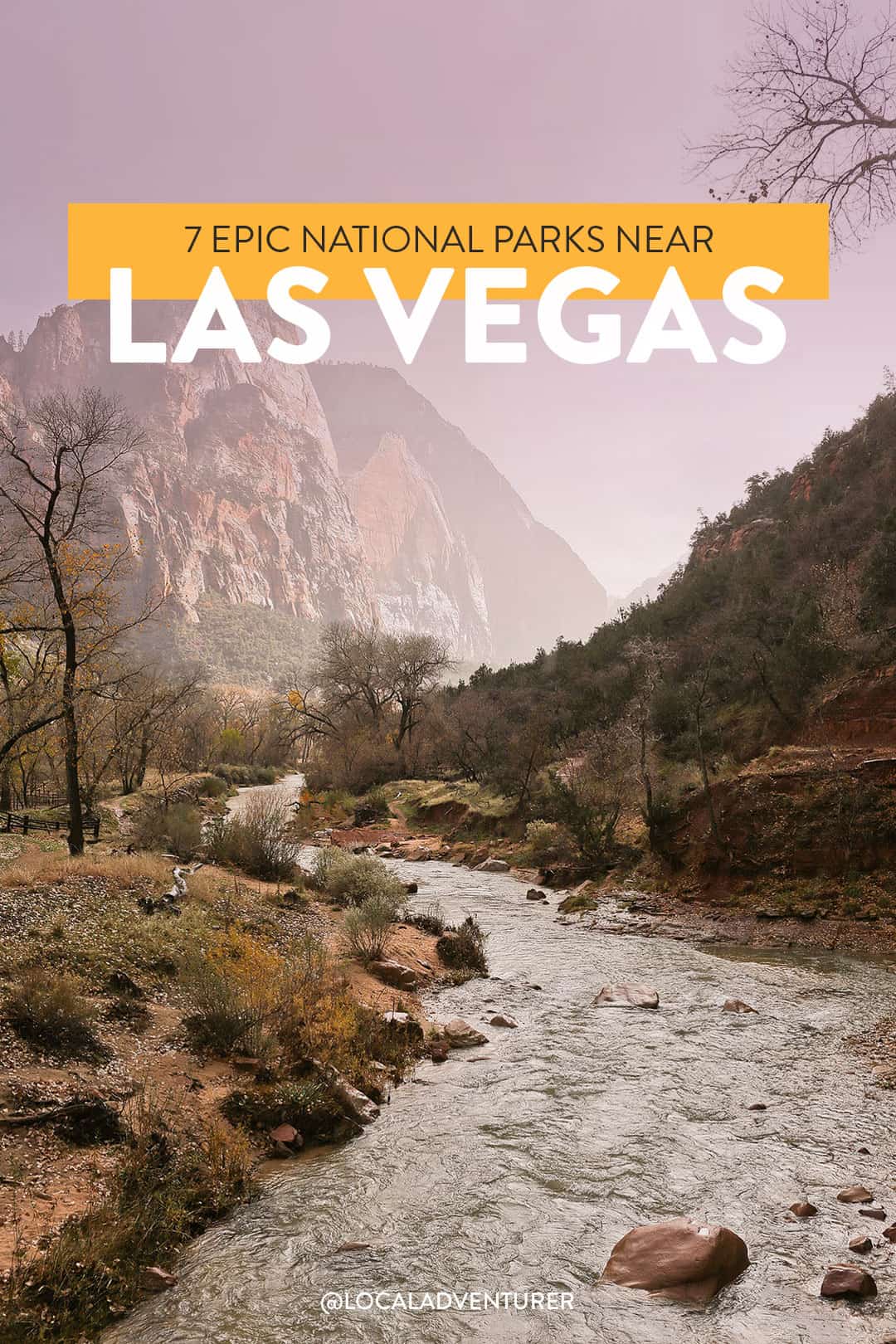 This post may contain affiliate links, where we receive a small commission on sales of the products that are linked at no additional cost to you. All opinions are always our own. Read our full disclosure for more info. Thank you for supporting the brands that make Local Adventurer possible.
Last Updated: June 23, 2020
7 National Parks Near Las Vegas
With so many national parks within driving distance, we get great use out of our Annual National Park Pass. If you plan on visiting more than 2 parks within one year, we recommend picking one up for yourself since it saves you money in the long run and saves you time at the gate.
Be sure to click through to each park's guide when you're planning your trip. If you love national parks like us, we also have a complete list of 400+ US National Park Units, and you can find one near you.
Death Valley National ParkZion National ParkJoshua Tree National ParkBryce Canyon National ParkGreat Basin National ParkGrand Canyon National ParkCapitol Reef National Park
⟡⟡⟡⟡⟡
Map of National Parks Near Las VegasMore National Parks Near Las VegasState Parks Near Las VegasEssential Tips for First TimersBest Places to Stay in Las Vegas
Distance: 142 mi / 2 hr 15 min (map)Things You Can't Miss: Artists Palette, Mesquite Flat Sand Dunes, Badwater BasinWhat to Eat: Timbisha Tacos, Panamint Springs Restaurant, Stovepipe Wells RestaurantWhere to Stay: The Inn at Death Valley (mid-range), The Ranch at Death Valley (mid-range), Death Valley Inn and RV Park (budget), Search Airbnbs Nearby
In Death Valley, you'll find the lowest point in the United States and the most variety of landscapes. Not only do they have salt flats and sand dunes that you would expect in the desert, but they also have canyons, mountains, and arches.
It's also an International Dark Sky Park, so it's perfect for stargazing events or shooting astrophotography.
Pro Tip: Summer is brutally hot. We've been during late spring, and it was hard to stay outside for more than 20 minutes at a time. It's actually one of the best national parks to visit in the winter.
More: 15 Incredible Things to do in Death Valley National Park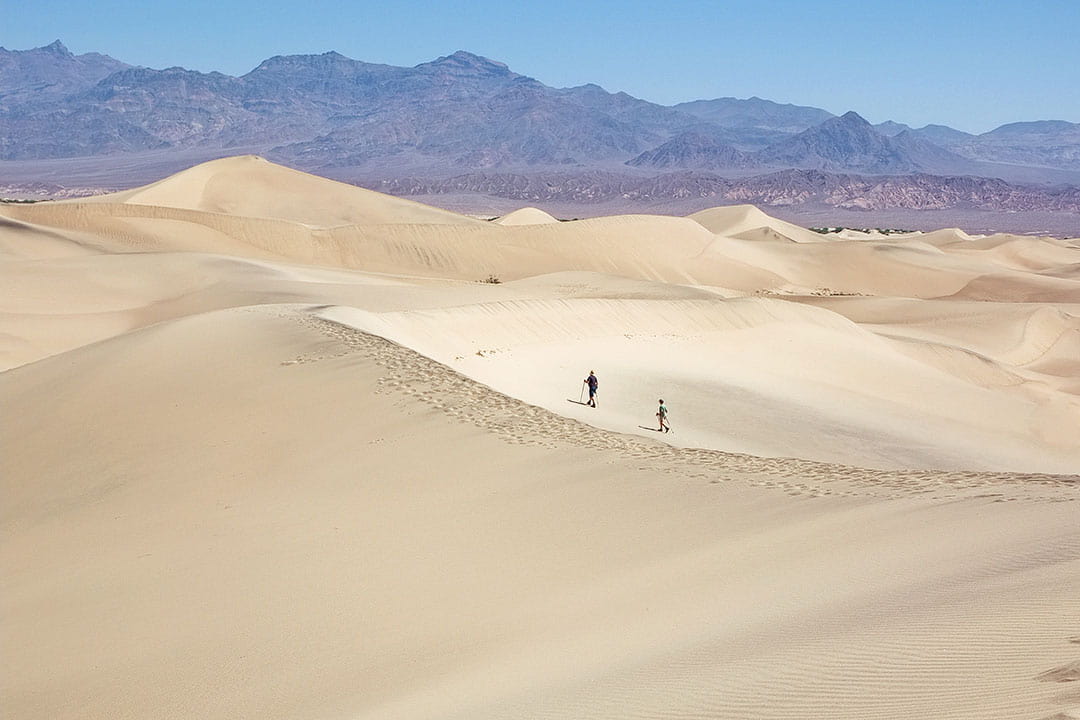 1101 Zion – Mount Carmel Hwy, Hurricane, UT 84737, map
Distance: 160 mi / 2 hr 40 min (map)Things You Can't Miss: Canyon Overlook Trail, Angels Landing, Zion NarrowsWhat to Eat: River Rock Roasting Co, Main Street Cafe, Dixie Pizza WagonWhere to Stay: Heller House Inn (luxury), Zion Lodge (mid-range), Comfort Inn & Suites (budget), Search Airbnbs Nearby
This is one of the most popular national parks in the US, and it's easy to see why. We've been a handful of times, and we always love going on different hikes in Zion. Within the main valley, you'll find awe-inspiring peaks, you can trek through a river surrounded by steep canyons or you can test your fear of heights by conquering Angel's Landing.
Pro Tip: Get to know how the shuttle system works since that is the required way to get around in the park during busy season. We go into more detail in the guide below.
More: 15 Incredible Things to do in Zion National Park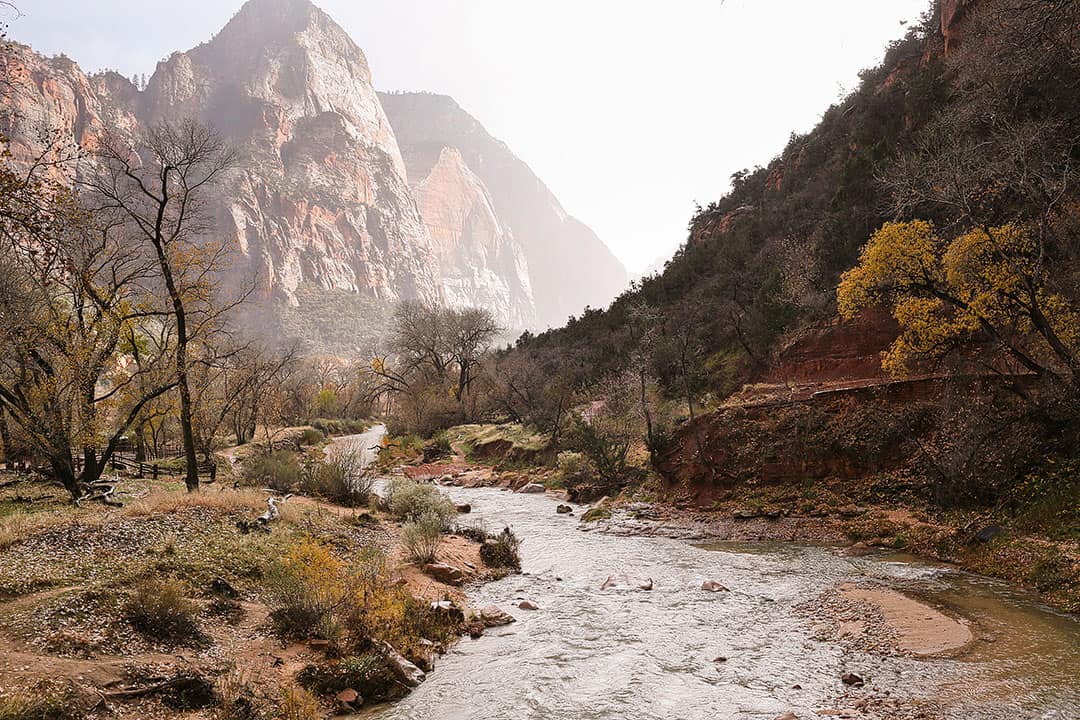 6554 Park Blvd, Joshua Tree, CA 92252, map
Distance: 199 mi / 3 hr 20 min (map)Things You Can't Miss: Arch Rock, Cholla Cactus Garden, Keys ViewWhat to Eat: Pie for the People!, Crossroads Cafe, Joshua Tree Coffee CompanyWhere to Stay: Fairfield Inn Suites Twentynine Palms, Best Western Inn Joshua Tree, Holiday Inn & Suites Twentynine Palms
Joshua Tree is our go-to national park near Las Vegas. Since we've lived in LA and San Diego, it's a great halfway meeting point to see our southern California friends.
At first glance, it may not seem as interesting as the other national parks, but we love it for the amazing rock climbing, epic sunsets that practically look photoshopped, and astrophotography.
Pro Tip: Desert camping is a lot of fun as long as it's not summer. Joshua Tree is one of our favorite places to camp.
More: 11 Amazing Things to do in Joshua Tree National Park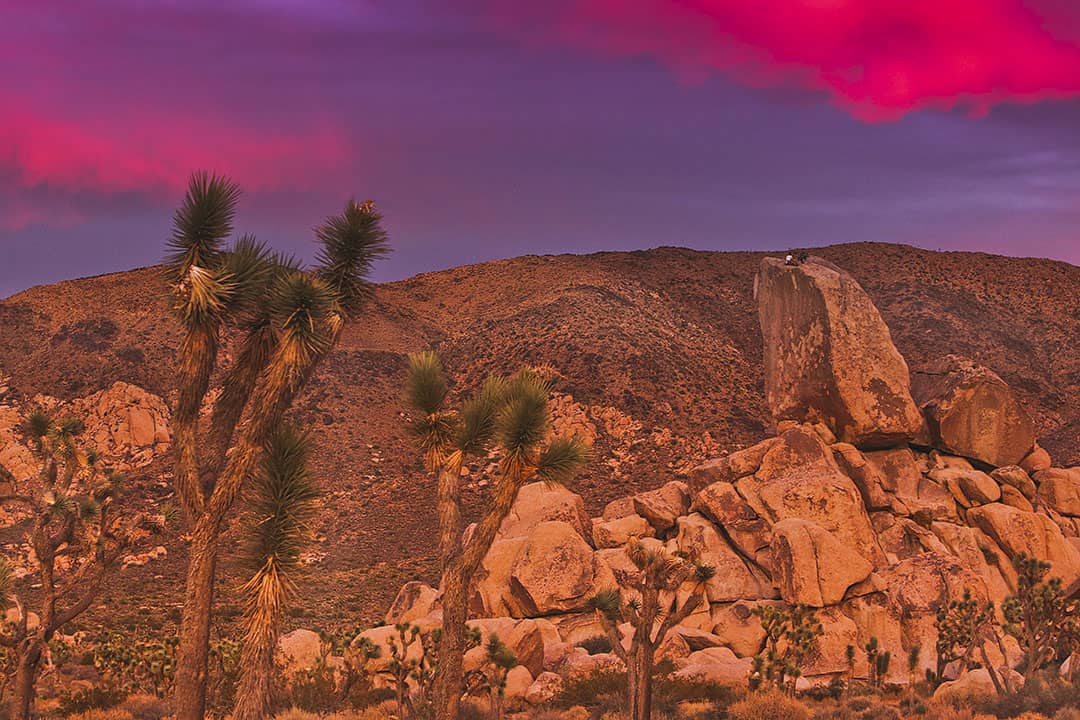 UT-63, Bryce Canyon City, UT 84764, map
Distance: 260 mi / 4 hr (map)Things You Can't Miss: Bryce Point, Inspiration Point, Navajo Loop TrailWhat to Eat: The Pizza Place, Bryce Canyon Lodge, Bryce Canyon PinesWhere to Stay: Bear in the Bed & Breakfast, Best Western Plus, Sevier River Ranch & Cattle Company
Bryce is the smallest park on this list but worth checking out because of the collection of hoodoos. It's also a great park that you can explore in one day. We combined our Bryce trip with Grand Staircase-Escalante and Capitol Reef.
Pro Tip: If you can visit in the winter, seeing the hoodoos covered in snow makes for a gorgeous scene.
More: 9 Things to Do in Bryce Canyon National Park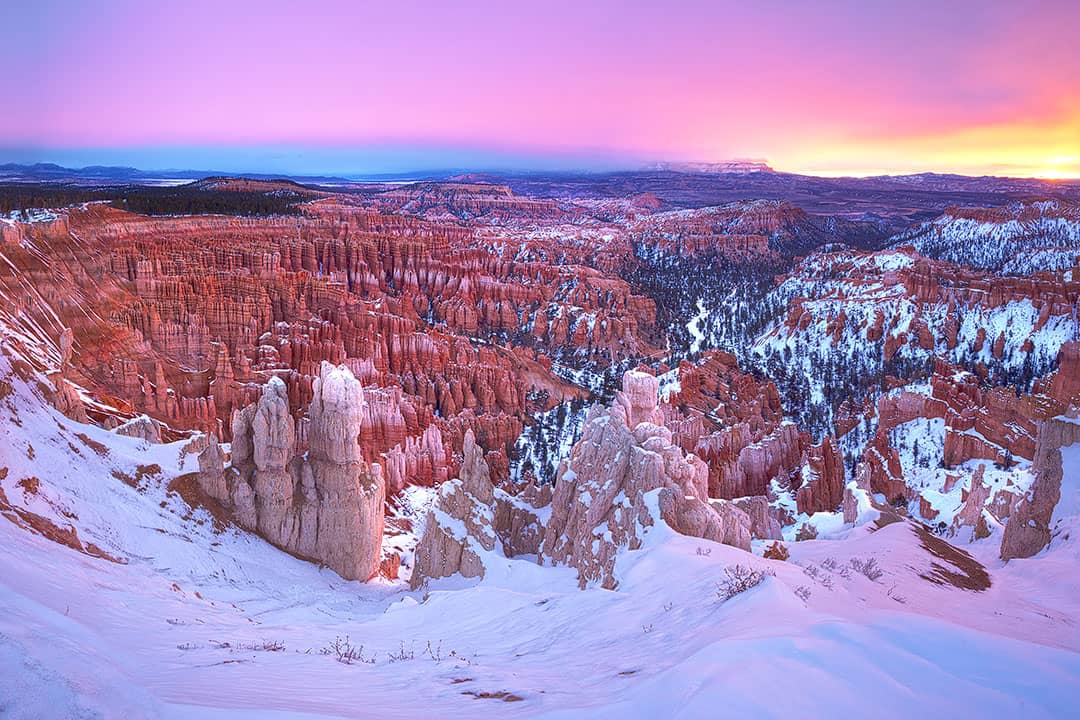 100 Great Basin, Baker, NV 89311, map
Distance: 291 mi / 4 h 25 min (map)Things You Can't Miss: Lehman Caves, Bristlecone Pines, Wheeler PeakWhat to Eat: Lehman Caves Cafe, Keruoac's Restaurant, T&D's RestuarantWhere to Stay: Stargazer Inn, The Border Inn, La Quinta Inn Ely
It's hard to believe a place like Great Basin National Park exists in Nevada. It has the second-highest peak in the state, caves, and the oldest trees in the world. Great Basin is also a dark sky certified park and is worth going during their annual Astronomy Festival (late September).
More: Your Ultimate Guide to Great Basin National Park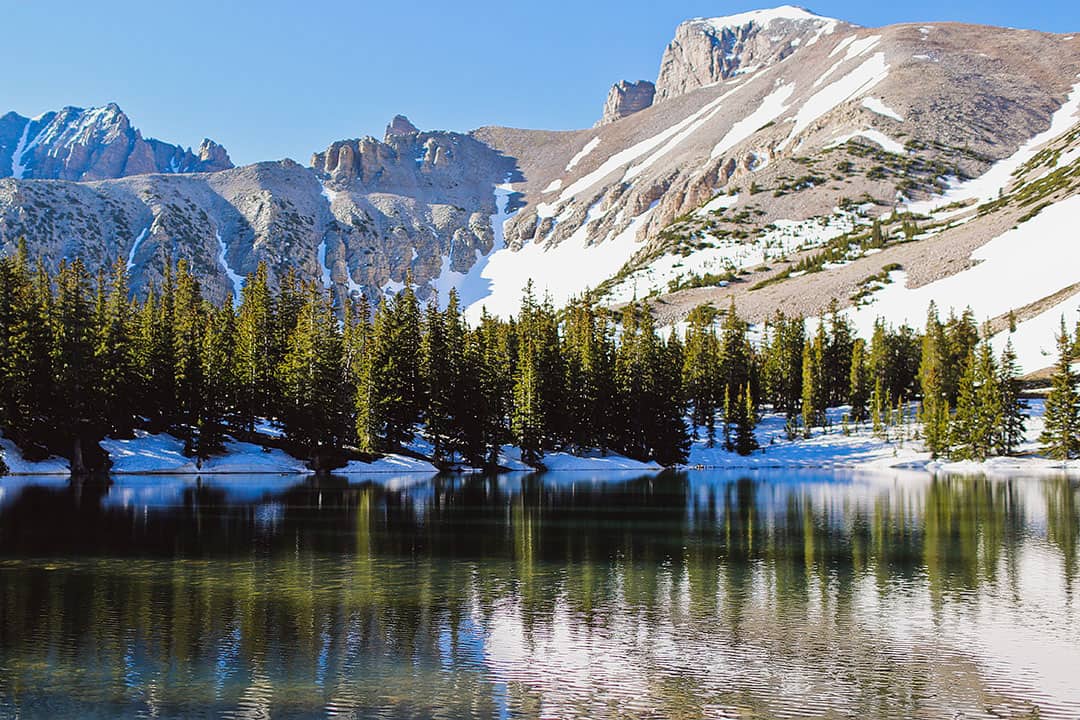 S Entrance Rd, Grand Canyon Village, AZ 86023, map
Distance: 280 mi / 4 hr 25 min (map)Things You Can't Miss: Mather Point, Bright Angel Point, Grandview PointWhat to Eat: El Tavor Lodge Dining Room, Canyon Village Marketplace & Deli, Phantom RanchWhere to Stay: The Grand Hotel at the Grand Canyon, Grand Canyon Plaza Hotel, Holiday Inn Express Grand Canyon
The Grand Canyon is one of those landmarks you have to visit at least once in your life. We've done a helicopter tour and a driving tour from Vegas, but we still have the rim to rim hike on our bucket list. Guess we should start applying for permits soon!
Pro Tip: If you don't have a weekend, the quickest way to visit is through a Grand Canyon helicopter tour. There are plenty of operators out of Vegas.
More: Las Vegas to Grand Canyon Helicopter Tour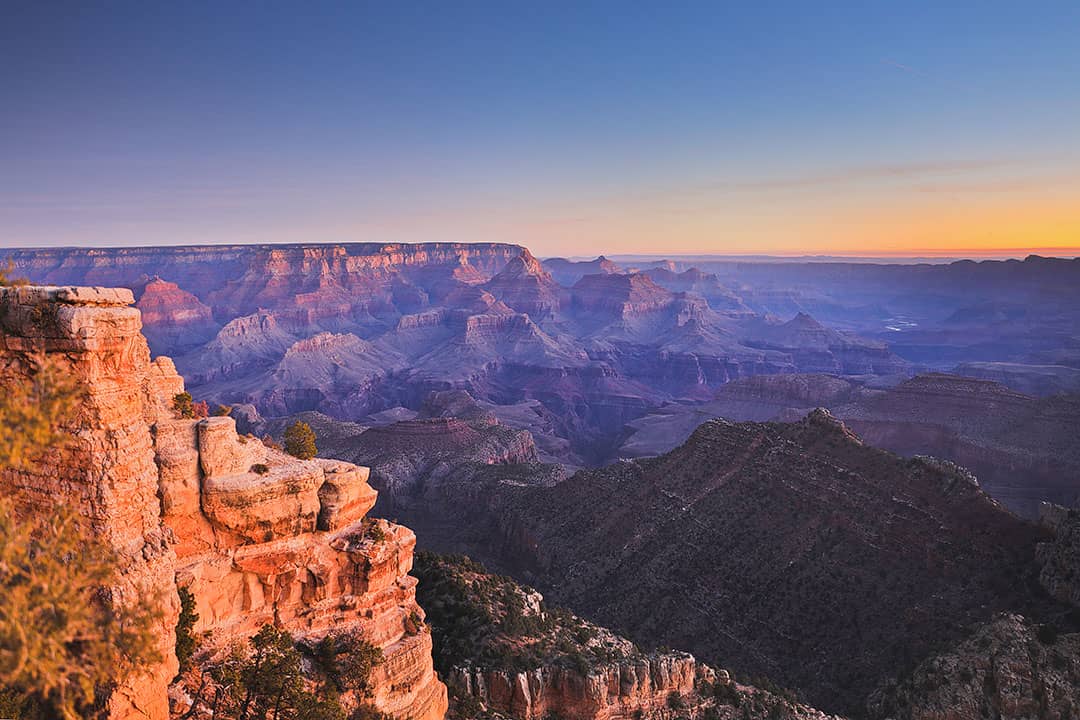 7. Capitol Reef National Park
Distance: 334 mi / 5 hr 15 min (map)Things You Can't Miss: Chimney Rock, Scenic Drive, Fruita What to Eat: La Cueva Restaurante Mexicano, Slackers Burger Joint, Red Cliff RestaurantWhere to Stay:Boulder Mountain Guest Ranch, Cougar Ridge Lodge, Capitol Reef Resort
The 7.9-mile Scenic Drive gives you the best overview of Capitol Reef National Park. You'll see amazing formations, sheer cliffs, and plenty of pull-outs. There's also an orchard within the park where you can pick fresh fruits when in season.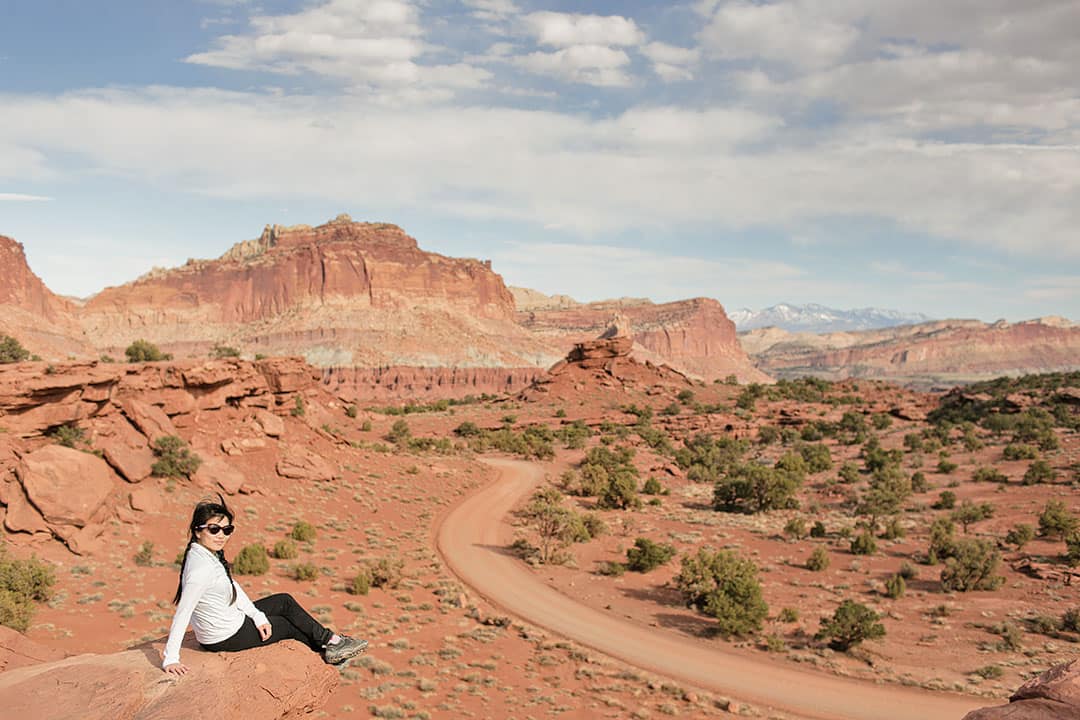 Map of National Parks Near Las Vegas
More National Parks Near Las Vegas
Nevada National Parks
Lake Mead NRA, 20.3 mi / 26 min (map)Tule Springs Fossil Beds NM, 18.4 mi / 23 min (map)
Utah National Parks
Utah Cedar Breaks NM, 191 mi / 3 hr (map)Glen Canyon NRA, 258 mi / 4 hr (map)Rainbow Bridge NM, must take a boat (map)Natural Bridges NM, 460 mi / 7 hr 40 min (map)Arches National Park, 453 mi / 6 hr 40 min (map)
Arizona National Parks
Pipe Spring NM, 179 mi / 2 hr 45 min (map)Navajo NM, 347 mi / 5 hr 40 min (map)
California National Parks
Mojave NP, 68.4 mi / 1 hr 5 min (map)Castle Mountains NM, 78.3 mi / 1 hr 25 min (map)Cesar E Chavez NM, 257 mi / 4 hr (map)Manzanar NHS, 242 mi / 4 hr (map)Sequoia & Kings Canyon NP, 397 mim / 6 hr 55 min (map)Devils Postpile NM, 321 mi / 5 hr 45 min (map)Yosemite NP, 340 mi / 5 hr 30 min (map)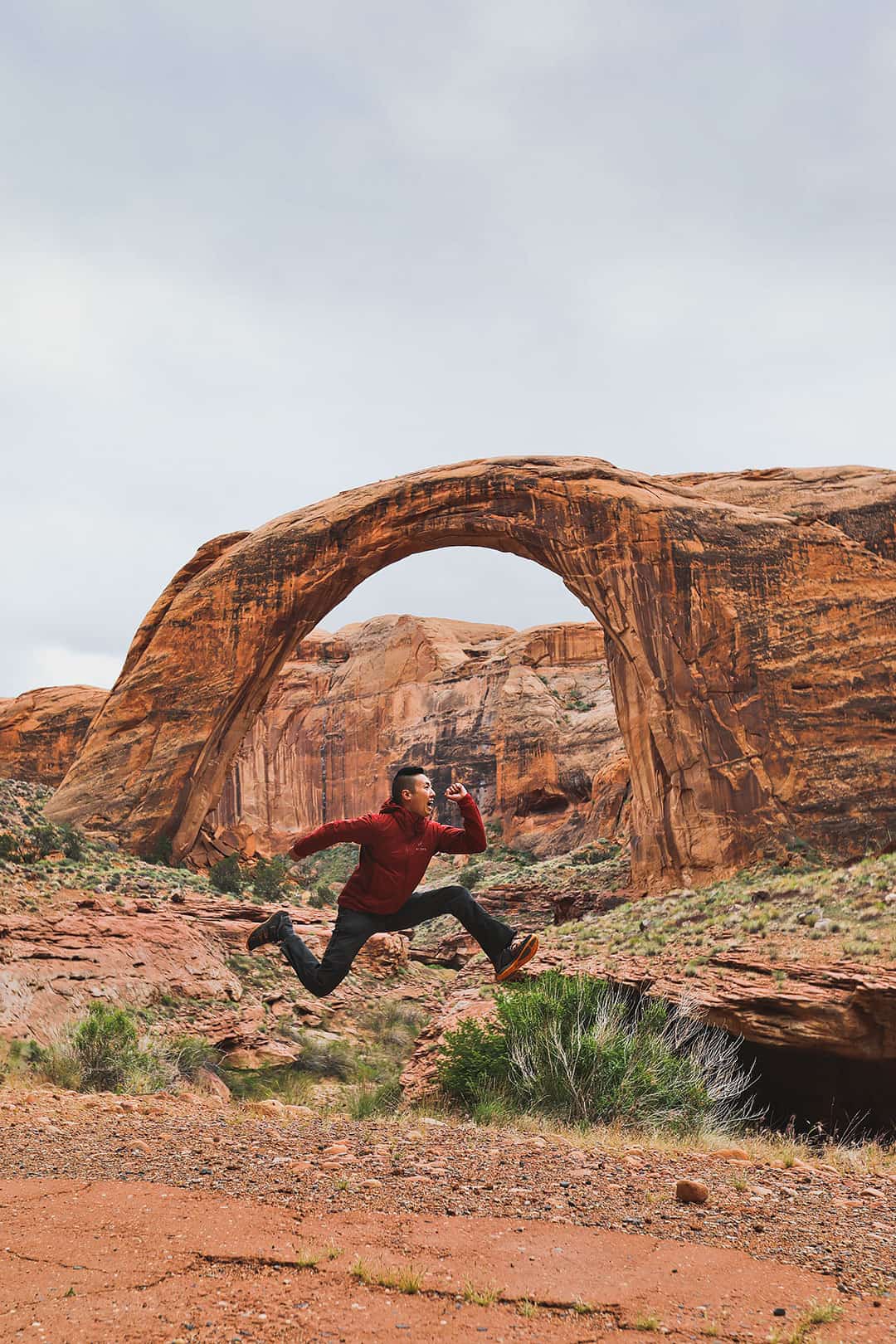 More State Parks Near Las Vegas
Old Las Vegas Mormon Fort State Historic Park, Las VegasValley of Fire State Park (48.5 mi NE, 55 min, map)Cathedral Gorge State Park (167 mi NE, 2 h 40 min, map)Beaver Dam State Park (189 mi NE, 3 h 25 min, map)Spring Valley State Park (197 mi NE, 3 h 20 min, map)Echo Canyon State Park (181 mi NE, 3 h, map)Providence Mountains SRA, CA (112 mi, 2 h 10 min, map)Gunlock State Park, UT (120 mi NE, 2 h, map)Snow Canyon State Park, UT(128 mi NE, 2 h, map)Sand Hollow State Park, UT (133 mi NE, 2 h 5 min, map)Quail Creek State Park, UT (131 mi NE, 2 h, map)Sand Hollow State Park, UT (133 mi NE, 2 h 5 min, map)Lake Havasu State Park, AZ (151 mi S, 2 h 25 min, map)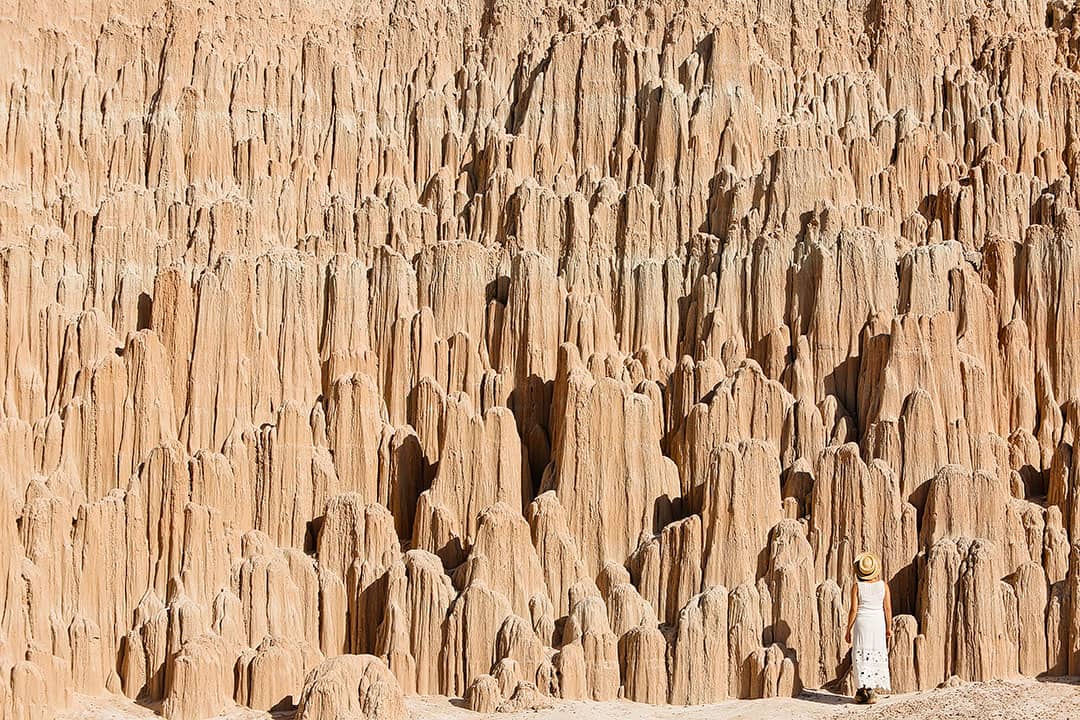 Essential Tips
Pick up an America the Beautiful Annual Park Pass to save money and time at the gates.If you're flying into Las Vegas, click here to rent a car.It's always best to check the parks' site or Visitor Center for the most up-to-date info on closures or changes in the park.Always stay hydrated when you're out hiking.Gas stations are much harder to find in remote areas near and in National Parks. Always be sure you have plenty of gas.Weather varies greatly throughout the year in many of these parks, and there are times when certain parts of the park may not be accessible in the winter. Check each national park guide so you can plan ahead.
Best Places to Stay
Luxury: Waldorf Astoria, the Venetian, BellagioMid-range: NoMad Las VegasBudget: Circus Circus, Hooters CasinoAirbnb: Search for Airbnbs in Vegas
More Resources
Moon USA National Parks GuideComplete Guide to the National Parks of the WestNational Park Annual PassNational Parks PassportLonely Planet Southwest USA Travel GuideBase Camp Las Vegas: 101 Hikes in the SouthwestRoaming America: Exploring America's National Parks
Have you been to any of these national parks near Las Vegas? How many have you been to? What's your go-to national park near to your home town?
Did you enjoy this post? Pin it for later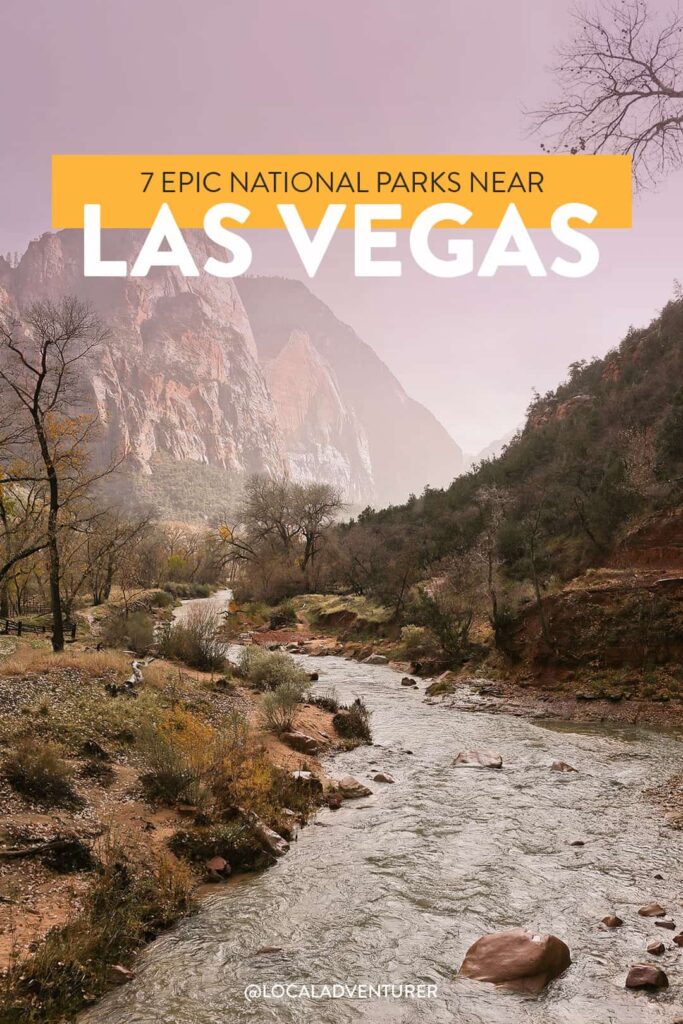 See More National Park Guides
⟡⟡⟡⟡⟡
"Discovery consists not of seeking new lands but in seeing with new eyes" – M. Proust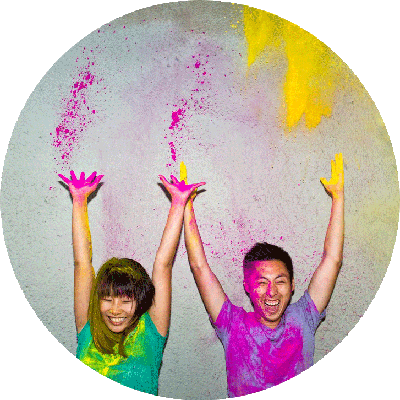 Esther + Jacob
Esther and Jacob are the founders of Local Adventurer, which is one of the top 5 travel blogs in the US. They believe that adventure can be found both near and far and hope to inspire others to explore locally. They explore a new city in depth every year and currently base themselves in Las Vegas.
PrevPrevious15 Incredible Things to Do in Zion National Park Utah
You might also love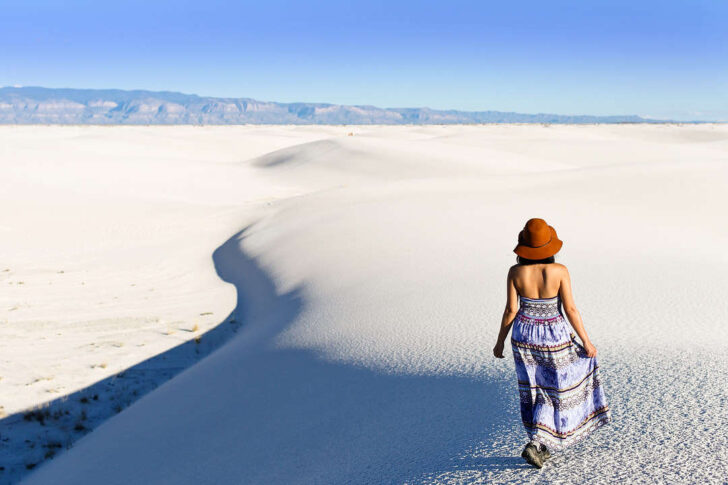 Your Complete List of All National Parks in the US [ Bucket List ]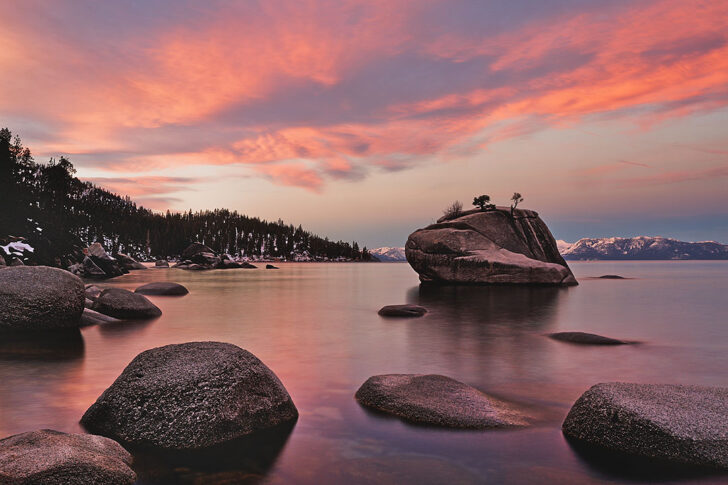 101 Things to Do in Nevada Bucket List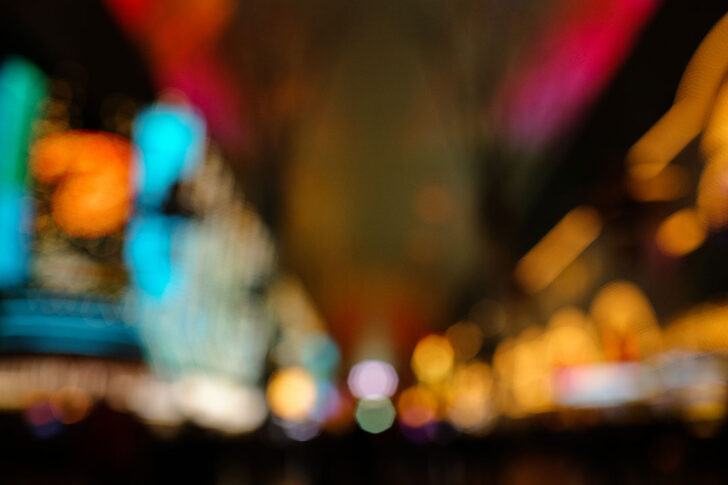 101 Things to Do in Las Vegas Bucket List

All articles loaded
No more articles to load
The post 7 Breathtaking National Parks Near Las Vegas You Need to See appeared first on Local Adventurer » Travel Adventures in Las Vegas + World Wide.
Read more: localadventurer.com