As I opened the fridge to check out the bizarre drink selection, a puff of air hit me in the face. I was suddenly staring into a tunnel feeling like Alice in Wonderland. What would lie the other side?
This post may contain affiliate links, where we receive a small commission on sales of the products that are linked at no additional cost to you. All opinions are always our own. Read our full disclosure for more info. Thank you for supporting the brands that make Local Adventurer possible.
Last Updated: May 1, 2021
What is Meow Wolf?Meow Wolf Las VegasTickets and DirectionsMaking the Most of Your Visit to Meow WolfFAQsBest Places to Stay in Las VegasMore Resources
What is Meow Wolf?
Meow Wolf is an arts and entertainment group based in Santa Fe, New Mexico. With over 200 employees, there are too many projects and collaborations to list here, but they are known for their immersive and interactive experiences that mix the art of various mediums.
They currently have two permanent exhibits in Santa Fe and Las Vegas, a ride in Denver, and another massive space opening in Denver in late 2021. We were excited to see their new Omega Mart open at AREA15 in Las Vegas.
SPOILERS AHEAD: Part of the fun was not knowing what you'll find behind each door or tunnel. Though we're not going to give everything away, there are some spoilers. If you want it to be a surprise, skip this post until after your visit. If you're more of a planner and want to know what to expect, read on.
More: 5 Things You Can't Miss at AREA15 Las Vegas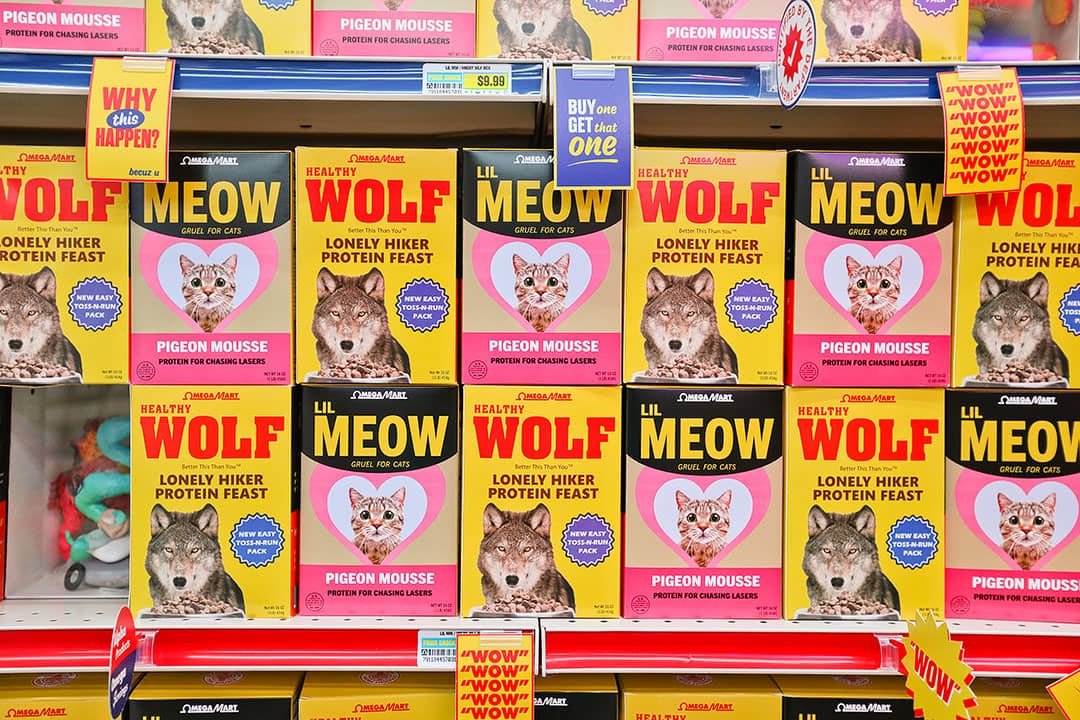 Meow Wolf Las Vegas
Meow Wolf's Omega Mart is the anchor exhibit of AREA15, one of the newest attractions in Las Vegas, and a commentary on consumer culture.
The Omega Mart store is where you enter, but the entire exhibit spans 52,000 square feet. You could wander and explore the place all day considering how massive it is.
My favorite part was watching the different characters. We were watching them. They were watching us. Felt sus.
I get scared easily (even the dark kiddy rides at Disney freak me out). I half expected some of the actors to pop out at us, but luckily, it wasn't that kind of experience.
Overall, the experience is trippy and feels like you're in an alternate universe. I'm pretty sure we spotted one person actually tripping.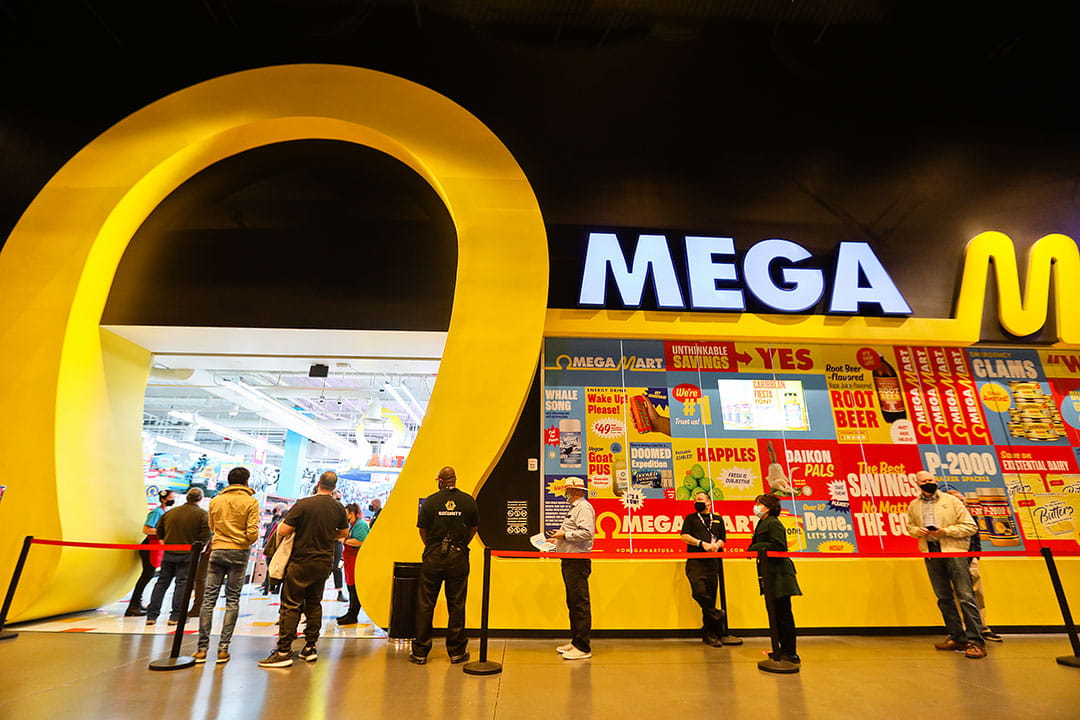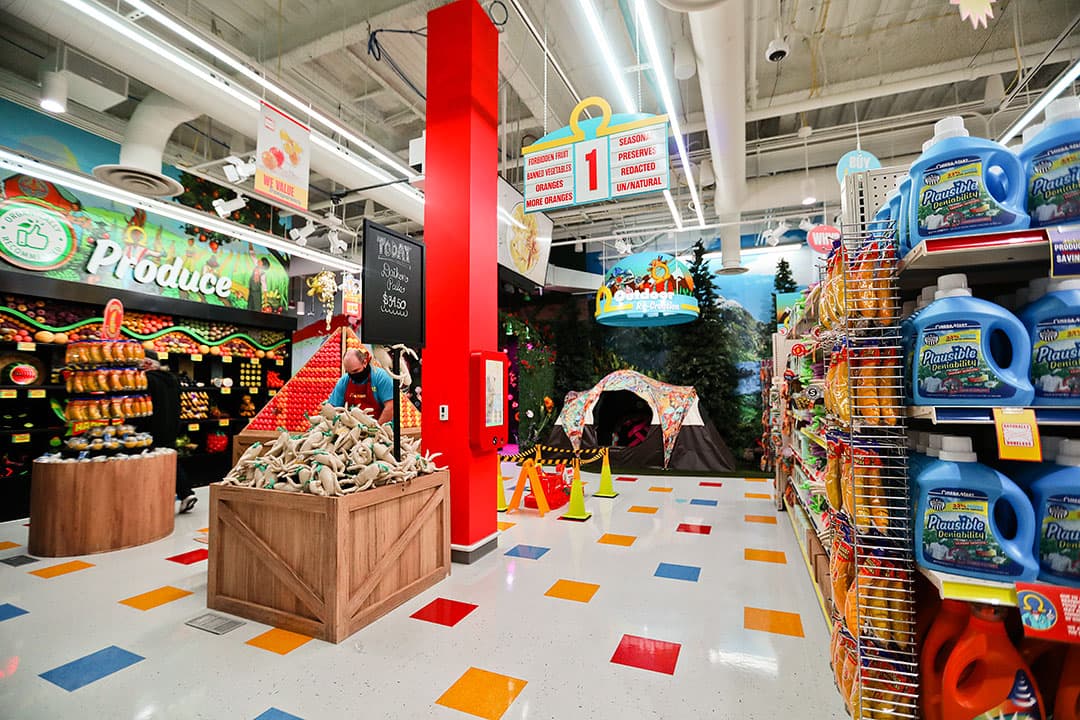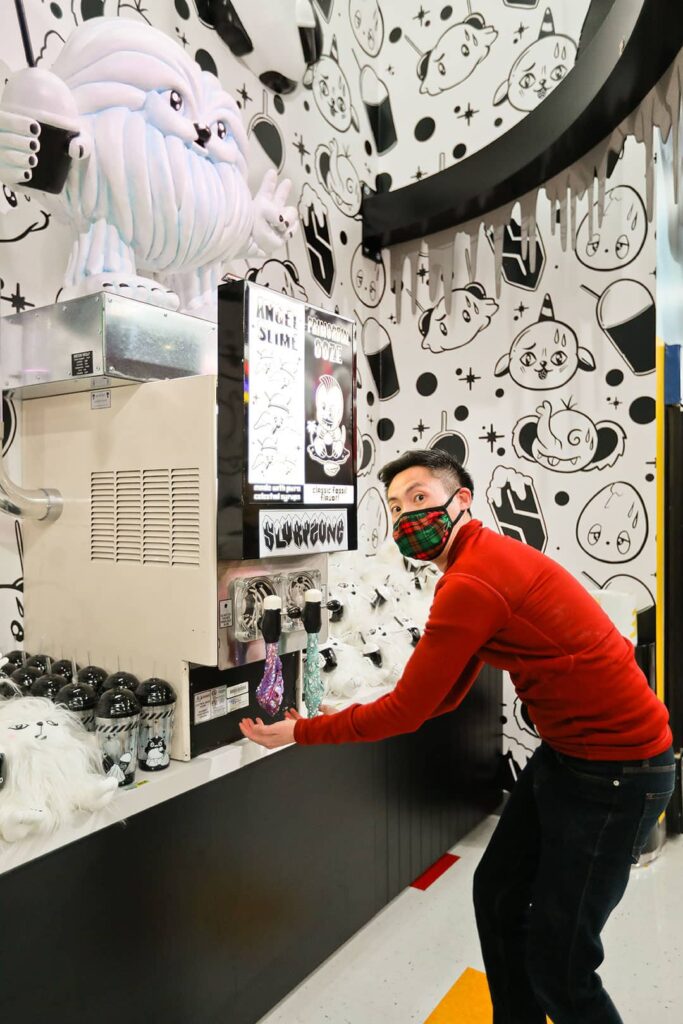 Meow Wolf Tickets & Hours
Omega Mart is open all week and has different hours than AREA15.
Monday to Thursday: 3 pm – 10 pmFriday: 3 pm – 12 amSaturday: 10 am – 12 amSunday: 10 am – 10 pm
You can buy tickets online here. Tickets sell out so be sure to book early. They are priced as follows:
General Admission: $45NV Residents: $35Children (ages 5-13): $40NV Resident Children: $30Children under 4 are free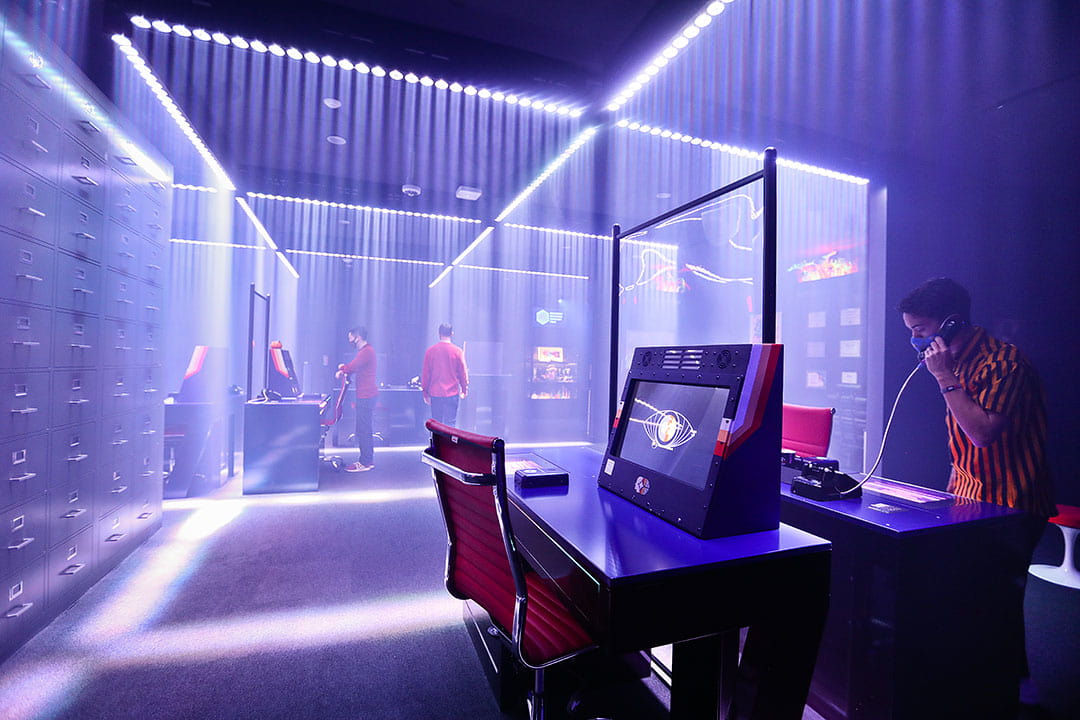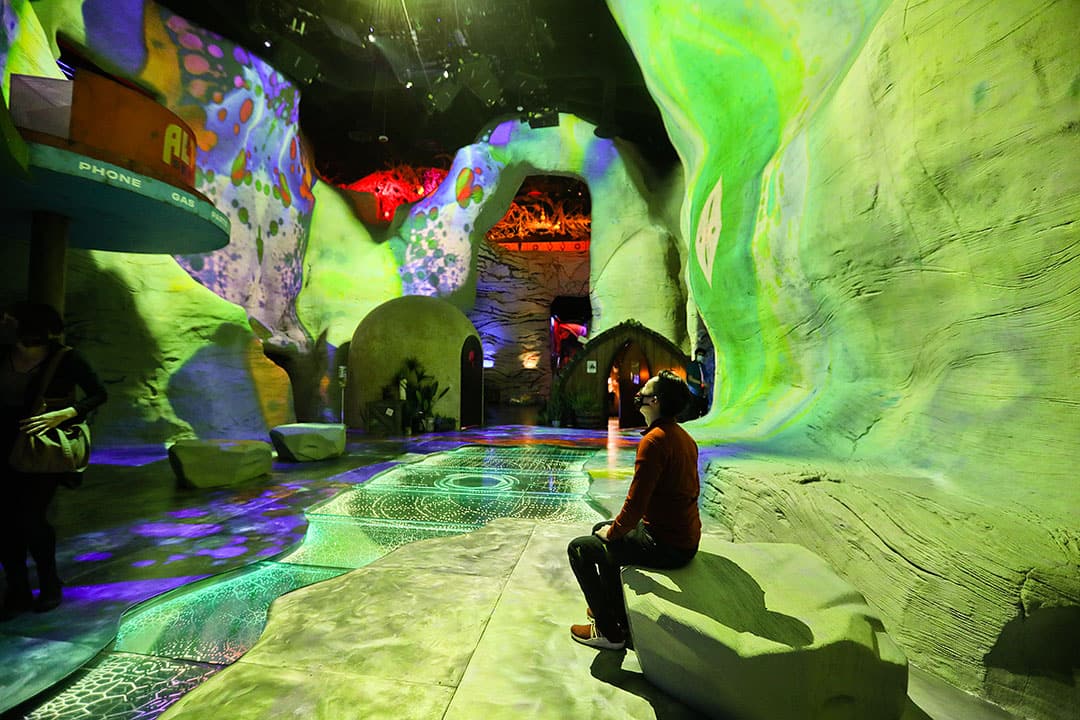 Getting to Meow Wolf Las Vegas
Omega Mart is located at:3215 S. Rancho DrLas Vegas, NV 89102
There is plenty of free parking on-site at AREA15 for regular vehicles. They also have dedicated ride-share drop-off areas.
Making the Most of Your Meow Wolf Visit
Arrival Information
You should plan to arrive 10 minutes before your ticketed time. They will have signage, but the line starts in Art Island (the outdoor art display in front of the main entrance to AREA15). To help speed up the process, be sure to have your QR code ready.
Keep in mind that if you arrive more than 15 minutes late for your time slot, you'll have to speak with an Omega Mart clerk to see if they can still accommodate you.
What You Should Bring
Nothing! Well, you should bring your phone, car keys, and mask, but beyond that, try not to bring anything else. When they bring you inside, they ask you to empty your pockets so they can scan you with a metal detector.
They have strict rules on what you can't bring inside, including strollers, backpacks, large bags, outside food or drinks, weapons, and cameras (any DSLRs and even go pros). That last one is the big one people miss, and we saw multiple people run back to their car to put their cameras away. Coat check is meant only for coats and nothing valuable.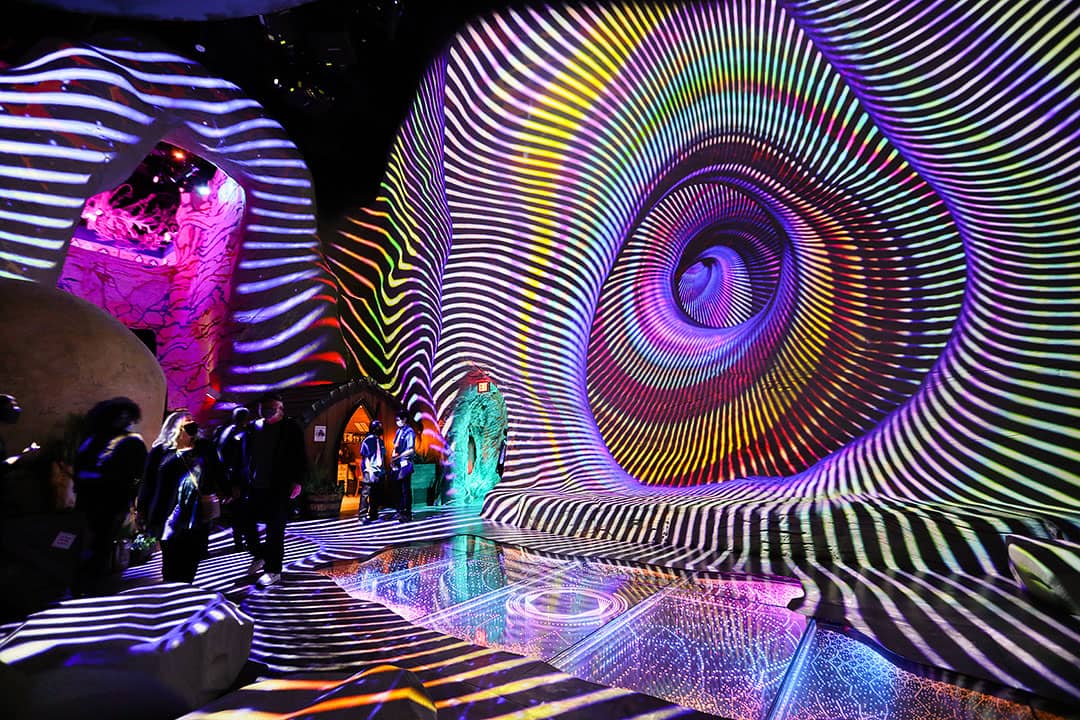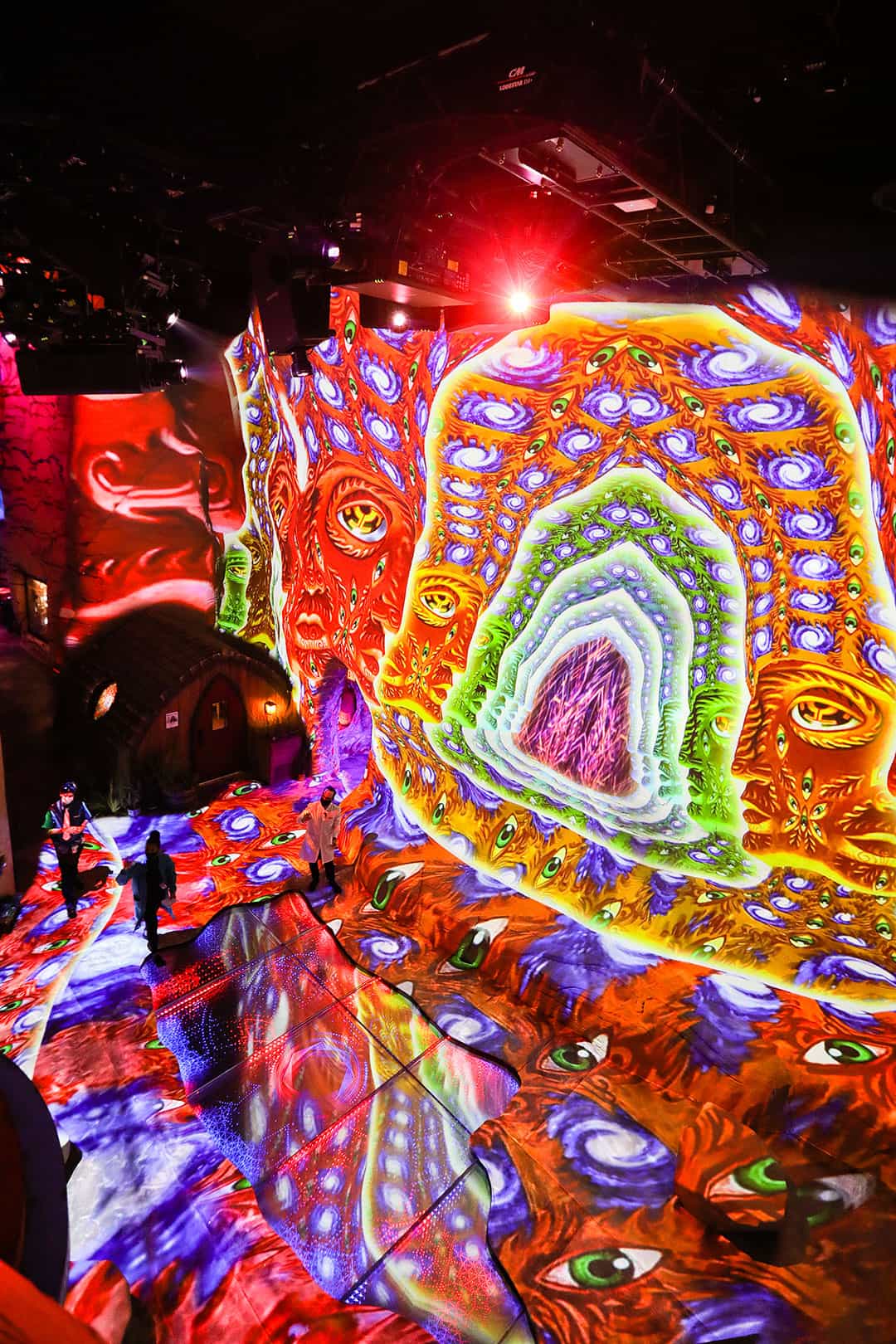 How long does it take to walk through Meow Wolf?
Your ticket allows you to spend as much time as you want inside Omega Mart, but there is no re-entry. So if you have tickets to other exhibits in AREA15, be sure you give yourself plenty of time.
We recommend setting aside at least 2 hours to walk through Omega Mart. You can quickly walk through the entire space in 30 minutes or you can easily spend all day there. We kept discovering new portals and secret passages throughout our visit.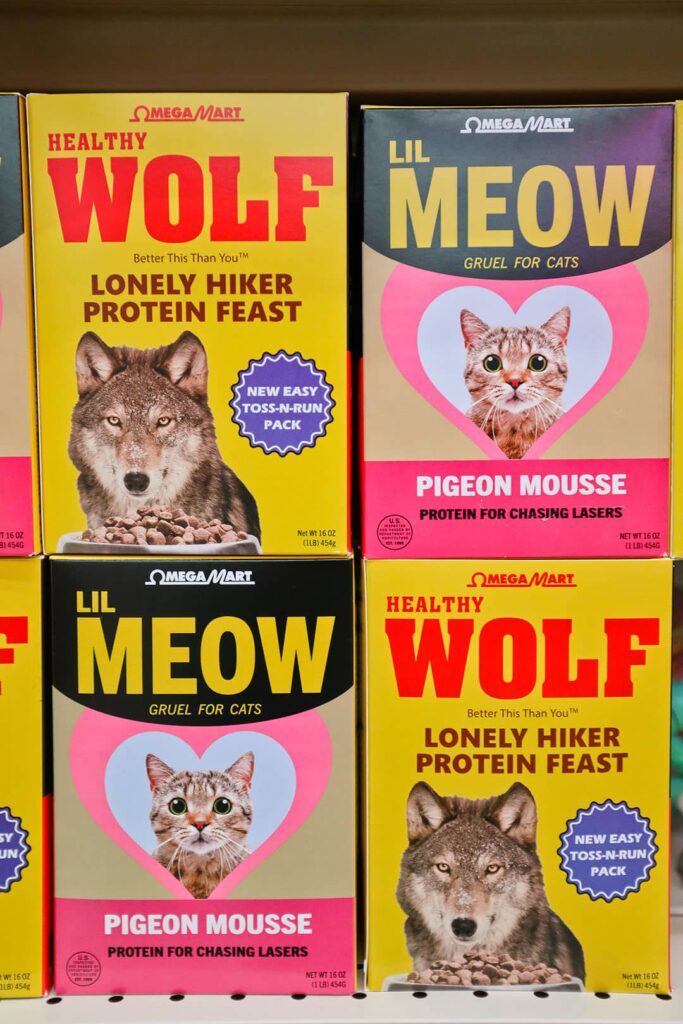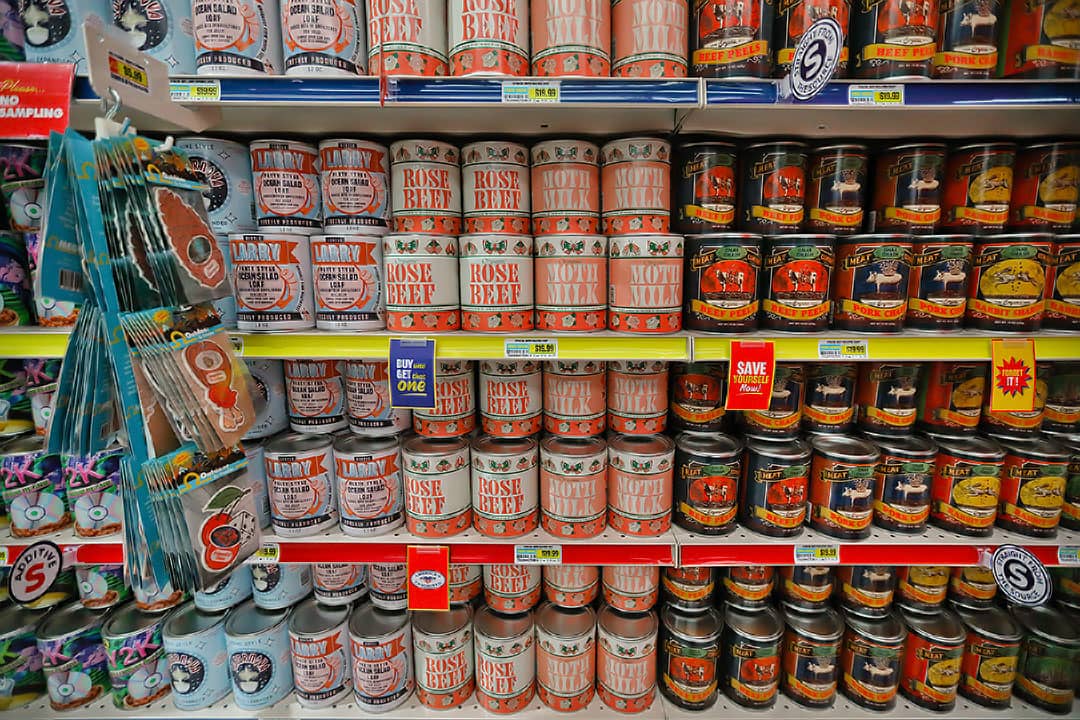 Get the 'Boop' Card
One of my favorite aspects of the Omega Mart experience is the narrative. To get started, find an Omega Mart employee and ask for a 'boop' card. I don't want to ruin any surprises, so just ask them how to get started.
It's not required to see all the exhibits, but it really gives it more context to the overarching story. Plus, since there is no specific flow of how to explore the place, it makes it less overwhelming to navigate the massive space.
Shop the Store and Grab a Drink
We found out as we were leaving, but everything in Omega Mart can be purchased. If you see anything you like, you can pick it up on the way out and have a piece of art just for yourself.
If you need a break, there's also a bar located inside Omega Mart. They limit capacity and recommend you end there instead of starting there.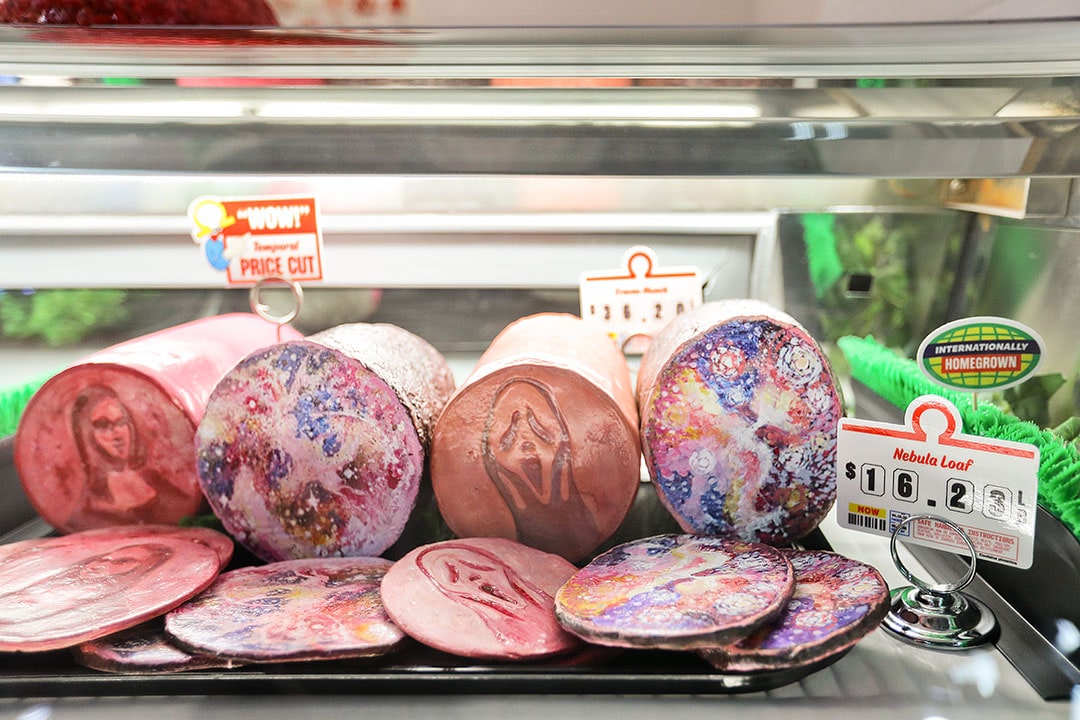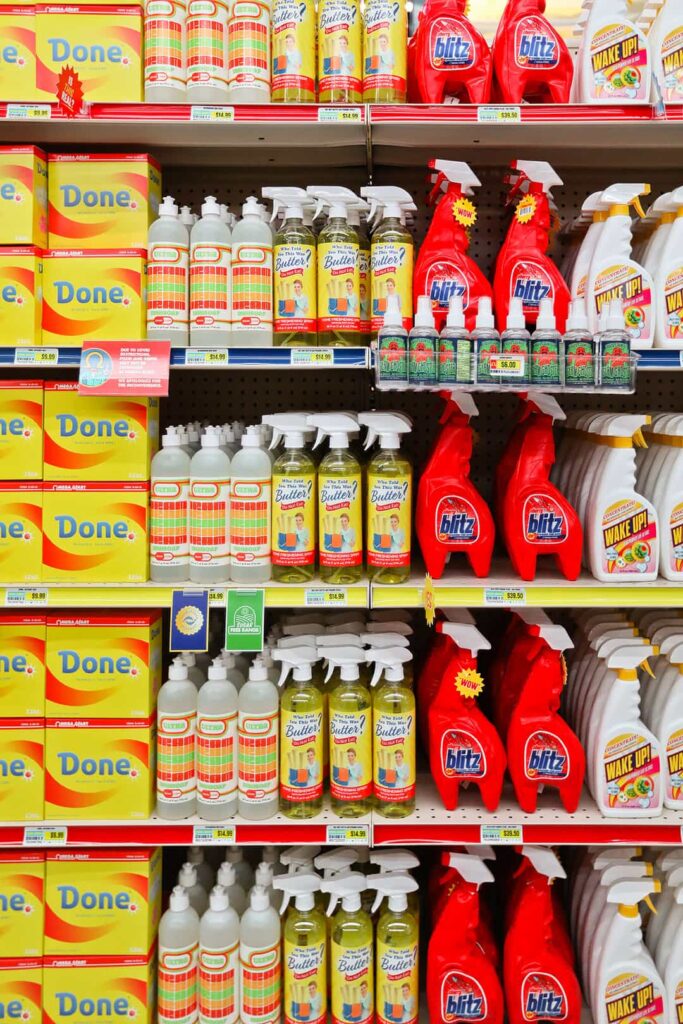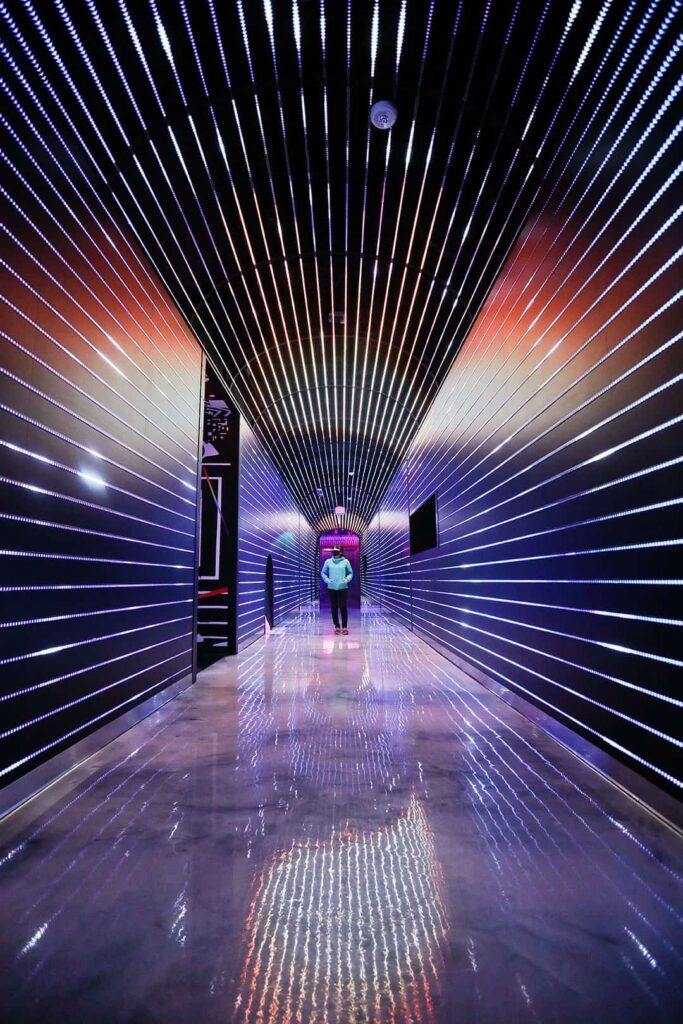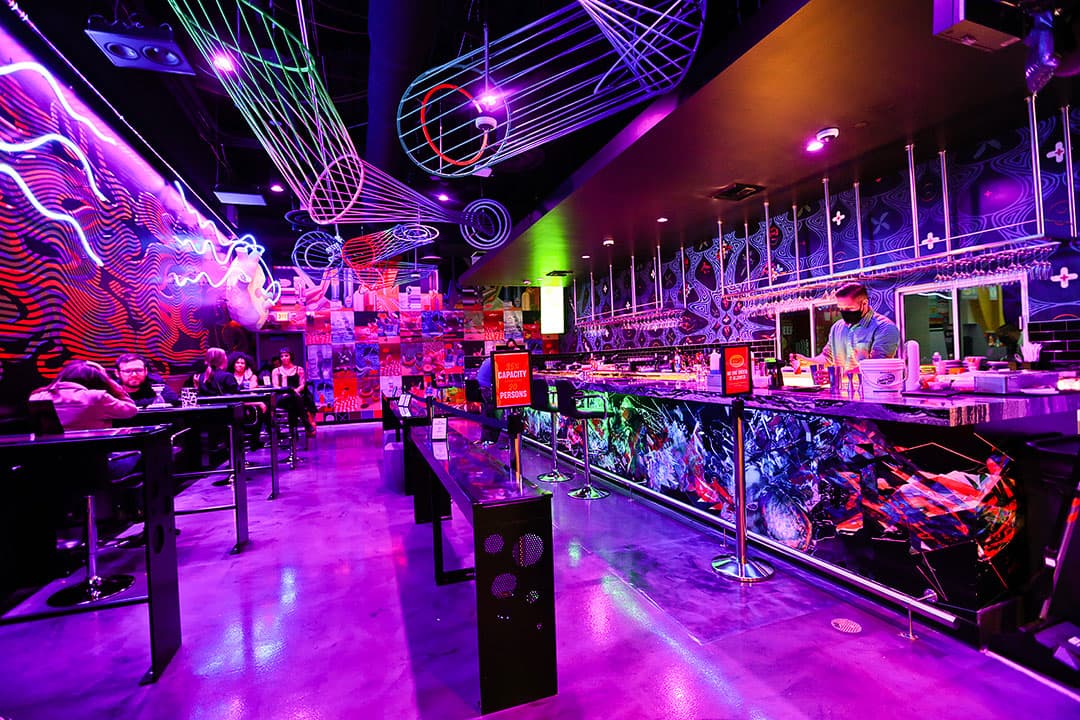 FAQs
How did they come up with the name Meow Wolf?
I love how simple this story is. They picked two words randomly out of a hat.
What are they doing for Health & Safety?
Masks are required and they do their best to enforce social distancing, although it's mostly up to you. There were a few times we were crowded by people and just left the area we were in. Besides that, we noticed staff constantly cleaning surfaces and they have hand sanitizing stations scattered throughout.
Are there Restrooms Inside Meow Wolf?
There are multiple restrooms located inside the exhibit.
Is Omega Mart for all ages?
Yes, we saw some families in there with young children as well.
Can I change my check-in day and time?
If you purchased tickets on Meow Wolf's official site, you can modify your check-in day and time up to 24 hours before your ticketed time slot.
Can I buy tickets in person?
Not at this time. Buy them online here.
Is Omega Mart scary?
It isn't intended to be scary, but there are moments are definitely moments that are a bit eerie. Some exhibits can be overstimulating (think strobe light) but they will notate any of that.
Does my whole party need to check-in together?
Yes, everyone must arrive together.
Is there a good place to eat nearby?
Check out our full AREA15 guide!
Can we take pictures and video?
Yes, but only with your phones and without flash. No cameras with removable lenses or professional recording equipment are allowed.
Are there discounted tickets to Omega Mart?
Discounts are offered to children, seniors, military personnel, and Nevada residents.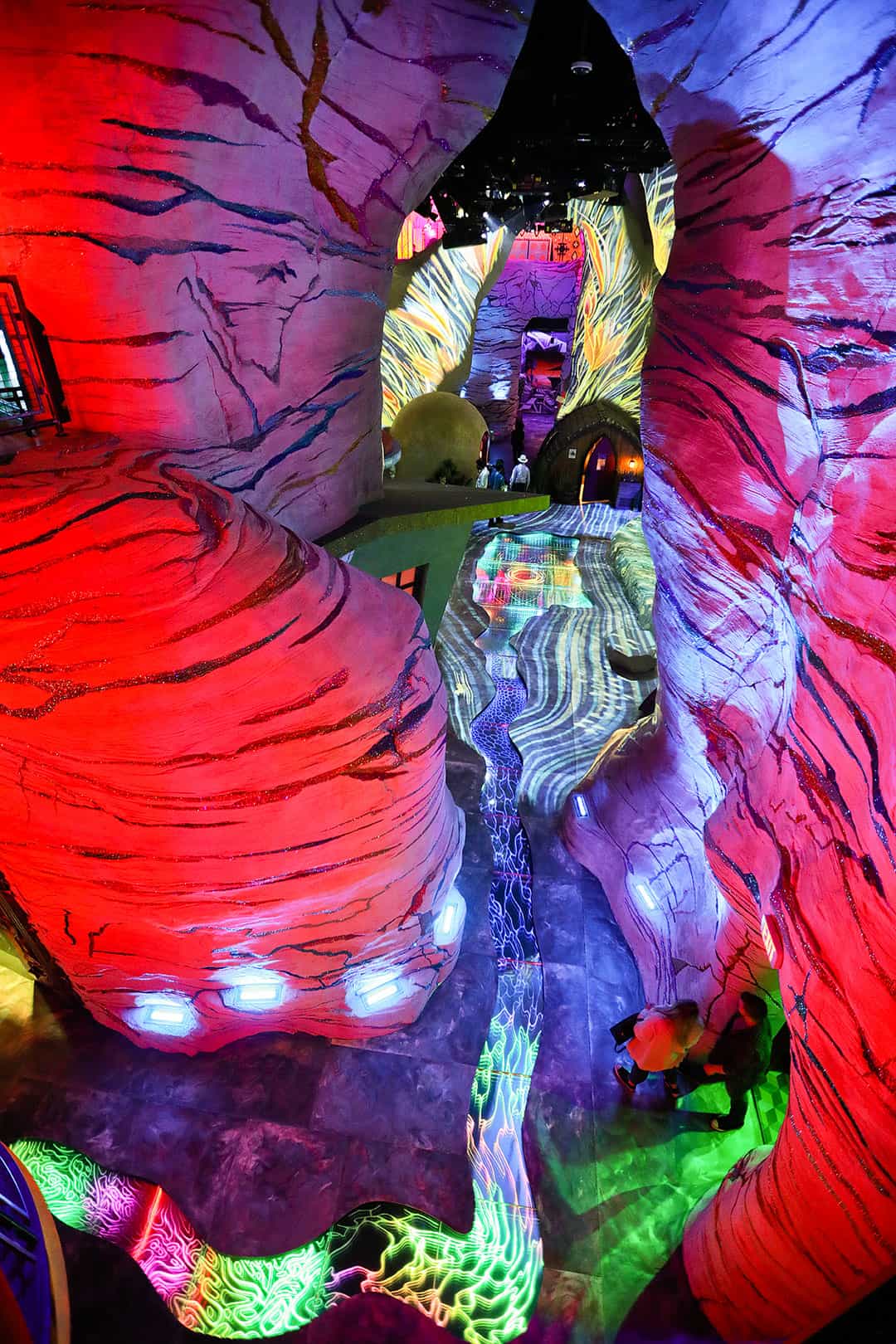 Best Places to Stay
More Resources
15 Unique Bucket List Worthy Experiences in Las VegasYour Essential Guide to the Best Las Vegas Escape Rooms49 Best Places to Eat in Las Vegas9 Las Vegas Shows You Can't Miss15 Romantic Things to do for Couples in Las Vegas
Have you been to the Meow Wolf in Las Vegas? What about the other cities?
If you have more time to explore, consider checking out the new Van Gogh Immersive Experience, or here's a guide on the rest of Area 15.
Did you enjoy this post? Pin it for later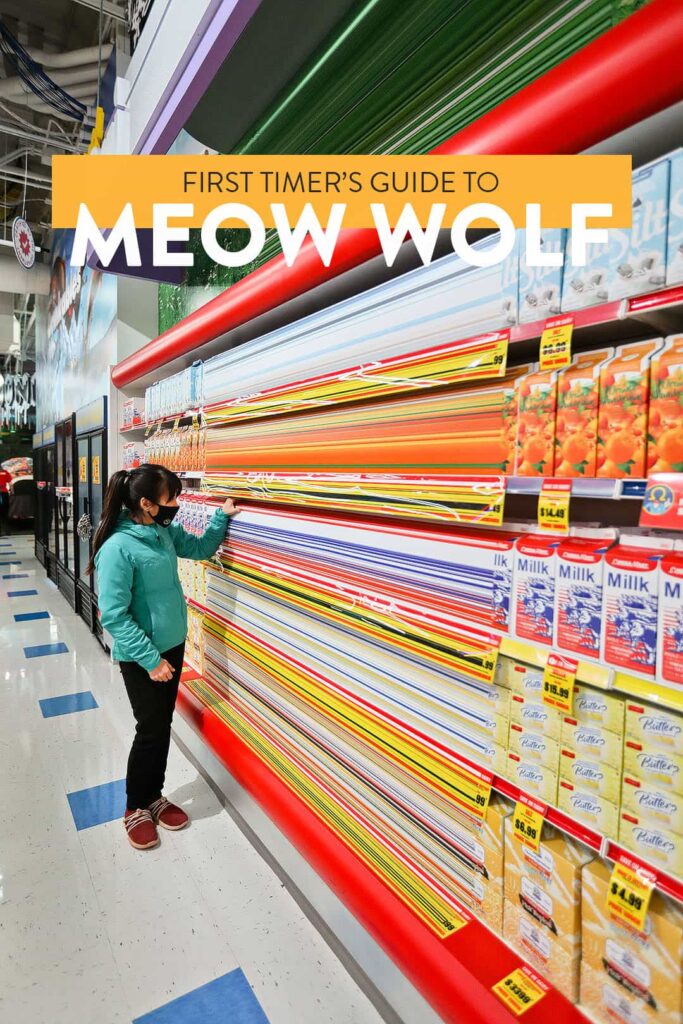 See More About Las Vegas
⟡⟡⟡⟡⟡
LIVING IN LAS VEGAS PROS AND CONS
"Discovery consists not of seeking new lands but in seeing with new eyes" – M. Proust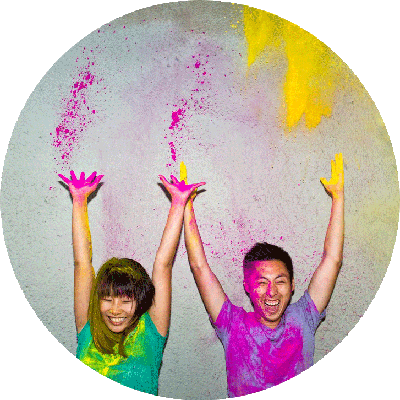 Esther + Jacob
Esther and Jacob are the founders of Local Adventurer, which is one of the top 5 travel blogs in the US. They believe that adventure can be found both near and far and hope to inspire others to explore locally. They explore a new city in depth every year and currently base themselves in Las Vegas.
PrevPrevious11+ Unforgettable Things to Do in Jackson Hole Wyoming in the Winter
Next11 Can't Miss Things to Do in Pigeon Forge TN on Your First VisitNext
You might also love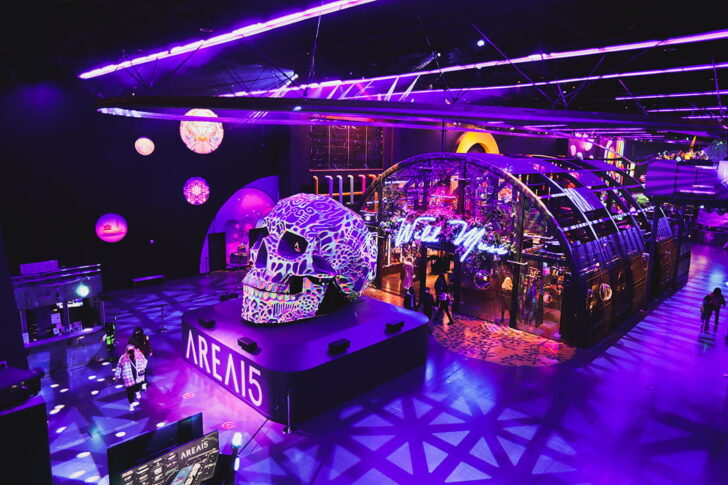 5 Things You Can't Miss at Area 15 Las Vegas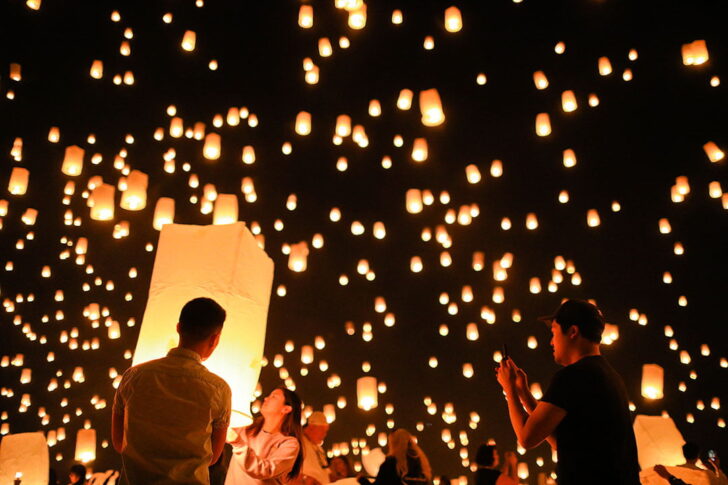 15 Unique Bucket List Worthy Experiences in Las Vegas You Cannot Miss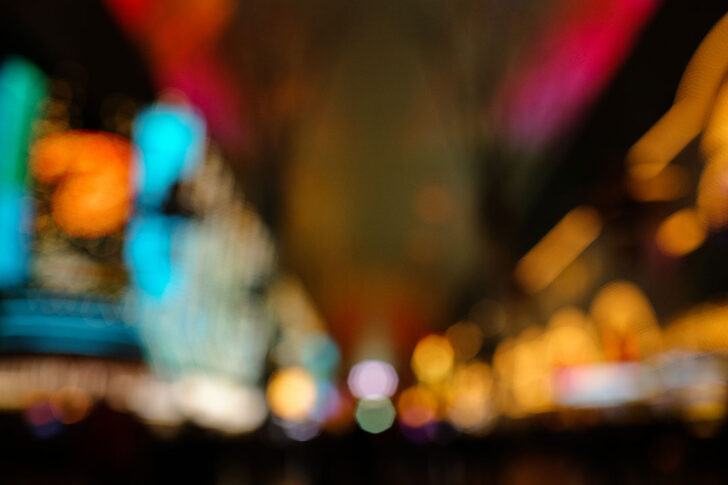 101 Things to Do in Las Vegas Bucket List

The post Meow Wolf Las Vegas – What You Need to Know Before You Go appeared first on Local Adventurer » Travel Adventures in Las Vegas + World Wide.
Read more: localadventurer.com